Fresh Caciotta Ceccardi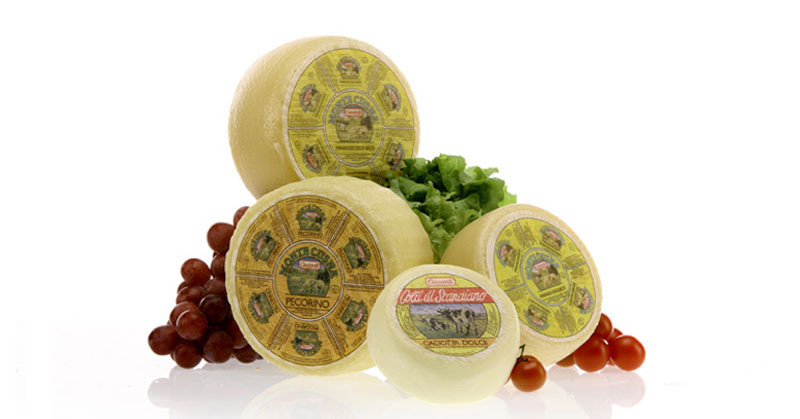 Ceccardi is a historic brand of cheeses particularly well known in Emilia Romagna and southern Veneto regions. Ceccardi cheeses come from a century-old tradition passed down by Emilian dairymen and that still today lives in these true gems of our craftmanship and tradition.
Caciotta cheeses "Monte Cusna" are available in both varieties: from pure sheep milk (Pecorino Fresco) and from mixed cow and sheep milk (Caciotta Fresca).
The range is completed by "Colli di Scandiano": a fresh and very soft small caciotta entirely obtained from cow milk.
These are all products with a savoury, pleasant and distinctive flavour: excellent as a summer main course with fresh vegetable salad or pan-fried during the cold season.