Novella and Del Monte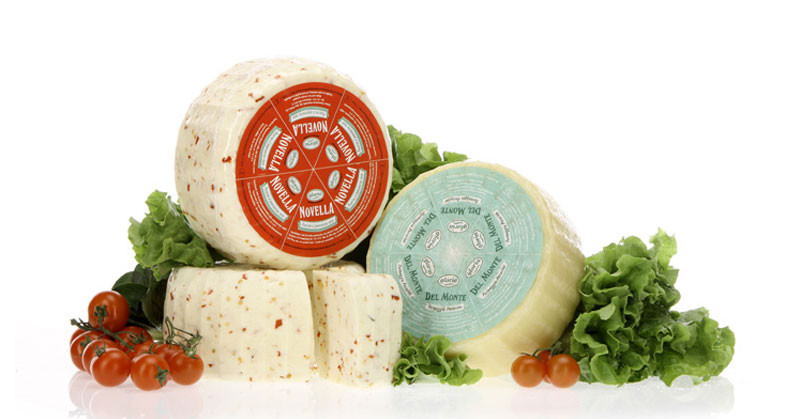 Short-aged Pecorino cheeses with an unmistakable taste, good for smart appetizers such as fresh salads and skewers.
Novella® with red pepper: short-aged, it is recognizable by its traditional basket-like rind, carved in stripes.
Pecorino Del Monte comes with a compact, straw-yellow paste, quite sparse and tiny eye-holes and a sweet, aromatic taste that will be appreciated by the most demanding guests at your dinners.