Pecorino saracino and ricotta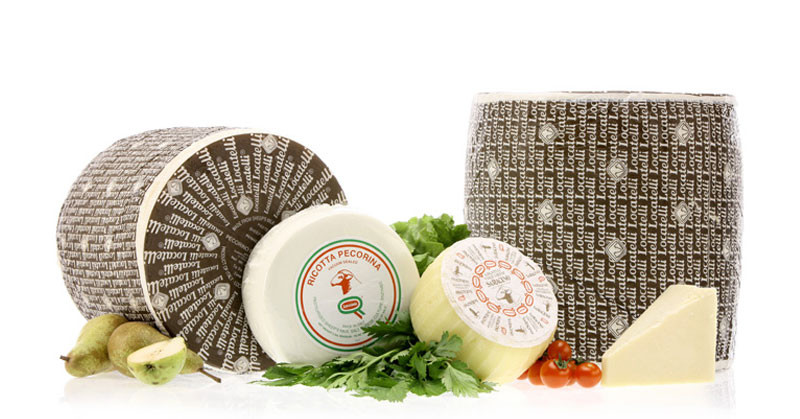 Caciotta Saracino, together with Ricotta Salata and Pecorino Romano under Locatelli brand are exclusively distributed on the US market by The Ambriola Company Inc.
Table cheese Saracino® is a caciotta made entirely from pasteurized sheep milk after about 6 week maturing time. It is a soft, tasty cheese with a slight presence of eye-holes; its rind is patterned in carved stripes and that's why it is also called "basket-like".
Ricotta Pecorina is made from whey of sheep's milk: the fresh ricotta is pressed, salted and left to mature for at least 90 days. We suggest to serve it cut in small dices in mixed salads or just grated and sprinkled on pasta.
Pecorino cheeses under the brand Locatelli, a historic brand of Italian dairy tradition, are produced by Auricchio and exclusively distributed in the US by The Ambriola Company Inc. Pecorino Romano Locatelli is popular and well known as a market leader by American consumers and, together with the renowned Provolone Auricchio, it embodies quality, flavour and Italian food.
Pecorino Romano is  the most exported Italian cheese to United States. It comes entirely from sheep milk and after an aging of over eight months it acquires a pronounced flavour that makes it an ideal ingredient to easy and quick recipes, either grated or cut into stripes.
Pecorino Romano has a thousand year-old history – it was even mentioned in the food provisions of ancient Rome legionaries – and as a matter of fact it is one of the most important cheeses of Italian tradition.
Pecorino Romano Locatelli is available in whole wheels by 22 kg (normal size) or 26 kg (giant size) and in quarters in packagings by 7 kg. The U.S. distributor upon request can also deliver it in wedges and in trays, grated or in stripes, all in fixed weight formats.