Ricotta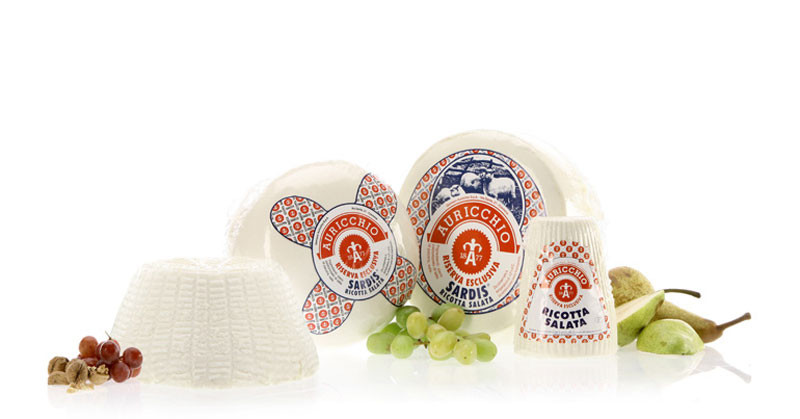 Fresh Ricotta is obtained from curd's residual whey heated up to the temperature of 70-80° and later "re-cooked"(which is the meaning of the Italian word "ricotta").
The Ricotta Fresca Ovina from Riserva Esclusiva Auricchio is a "roman" ricotta that distinguishes itself among the other ricottas for its more compact, dry texture and lowest fat content. Should be consumed in the freshest conditions.
It is an excellent table cheese, but it can be used at best in the preparation of both sweet and salty dishes: from cheescake to ricotta tart, savoury pies and quick and easy main courses.
Ricotta Salata Sardis ® from Riserva Esclusiva Auricchio is produced from pasteurized sheep's whole whey and matures for a period from two to four months. It is a table cheese, but for its compactness it can be used also grated in the preparation of mediterranean dishes.
Ricotta Salata Sardis® is available in the shapes of cake (toscanello), ball (called also"greek" or "testa di morto") and in portion cuts.