Our history
1877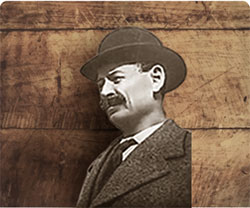 "The true secret of provolone Auricchio lies in mentality, in ancient customs adapted to present day, yet preserved in quiet awareness …".
Giovanni Ansaldo
The history of the best in the world Provolone starts with a secret.
The secret of Gennaro Auricchio, who founds its company in 1877 in San Giuseppe Vesuviano, close to Naples.
Thanks to its special rennet, Provolone acquires a unique, unmistakable taste.
It is the immediate start of Auricchio's successful history!
1900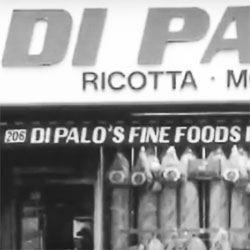 The provolone AURICCHIO gains an increasing reputation both in Italy and abroad. With the early emigrants it crosses the Ocean and lands on the United States.
To our emigrants provolone AURICCHIO became a symbol, a way to celebrate daily, in a concrete way, their love and devotion to homeland.
In Little Italy's Italian stores
provolone AURICCHIO reached celebrity.
1976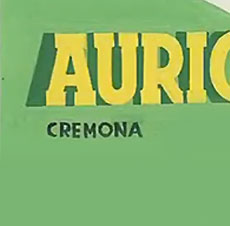 In 1976 the production of Provolone Auricchio is mainly carried out in the modern factory of Pieve San Giacomo, close to the town of Cremona, in the Po river plain.
The company increases its production volumes to the point of managing a number of over 100 dairy farms.
Every day four hundred tons of "hot" milk are carried to production facilities, which testifies to the fact that milk comes from farms at no more than one hundred kilometers' distance.
1997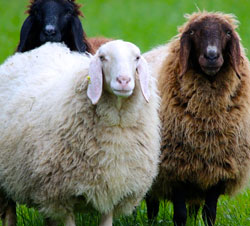 Following the taking over of Locatelli ovine division from Nestlè Italia , the whole production process of sheep's milk is brought inside the company's facilities.
Auricchio becomes a dairy company featuring a range of products unparalleled on the market.
The following step is the introduction of Locatelli for USA brand and the new seal of superior quality
"Riserva Esclusiva Auricchio".
1998
2001
2002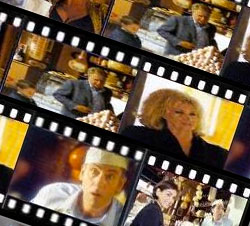 Auricchio starts a brave marketing strategy.
The only and original Auricchio is the one marked in red down to the smallest wedge.
It is high time to launch a pressing advertising campaign under the title "If you don't see it, you can't believe it!".
Many TV commercials come in quick succession with various showbiz celebrities advertising cheeses Auricchio Giovane, Mezzelune, Caciotte Auretta, Saracino … they hit at the heart of the audience.
2007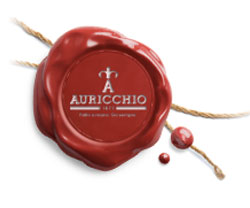 Auricchio proves its uniqueness also in communication strategy.
On the event of 130th anniversary from the birth of the famous "special rennet" a celebration volume is printed : "Auricchio 1877-2007: 130 years of history". The book tells the company's history through the key moments of success and personal life experience of its main characters.
2011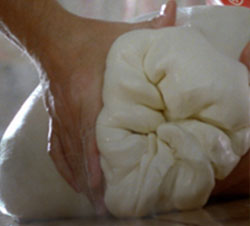 Together with the Gooseneck agency a brand new communication idea takes shape: it includes a new TV advertising campaign, a new web site and – featuring the cooking celebrity Simone Rugiati – a new approach to Auricchio consumption : a versatile and tasty ingredient to enrich any kind of recipes.
"Auricchio. Hand-made. Always – from very beginning."
It's the new catchphrase for this articulate project.